Snap shot with Canon 880. "Painted Blooms in a Wheelbarrow"
Photos... even slightly out of focused ones can serve a purpose.
For example, the above shot turned out blurred. I find I have a special talent for capturing not-so-sharp images more times than not. I didn't want to delete this picture because a) I only took a couple of pictures - stupid mistake, and b) I love the flowers in the old wheelbarrow.
Instead, I decided to photo-edit the image by applying a watercolors technique earning my image's title P
ainted Blooms In A Wheelbarrow
. It isn't perfect, but I like the improvement.
Take a look at a few more Wordless (or not-so-wordless) Wednesday shots...
Photo captured with iPhone. "Cotton Candy Sky"
While shopping at Walmart, we returned to the car to load the trunk when I noticed the beautiful painted sky. The colors reminded me of
cotton candy
.
"Sexy & Sleek" captured with iPhone.
This car looked great up close & personal. Don't ya just dig the license plate?
In December, I had to make run to AC Moore when we saw this lovely gem parked close to the store. I couldn't resist snapping a couple of pix of it. By the time we came out of AC Moore, the owners of fabulous car were fixing to pull out. We struck up a brief conversation with them and learned this
sexy & sleek
beauty is a 1965 model - excellent condition!
Have a Happy Valentine's Day with your Sweetheart!
Angela from
Mommy Time Out
and I would to thank you for joining in another edition of
To participate in this blog hop you don't have to follow a bunch of rules. It's simple! Just link up your blog, twitter, or Facebook below (only one please).
It's so nice of you to come by & I hope you'll decide to make it a repeat visit each week to share in my musical memories (new or old) and my photo ops.
Wanna make me (or someone else) happy today? Then, leave a comment! I'll be hopping over to your little niche in Blogosphere soon!
I'm gladly participating in these weekly photo link ups...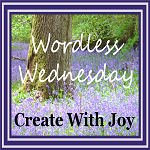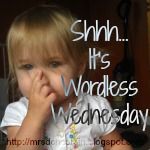 For more mid-week blog hop fun, you want to check out...