Unedited photograph
Today's WW feature pix, I wanted to add some artistic flare to create three new images. For months, I've been using
Fotoflexer
, but I decided toto expand a little to see what other resources the Internet could provide in the way of a free online photo editor. That being said, I am giving
PicMonkey
a shot at winning my affections. Take a peak at what I came up with....
Applied background gifted to me by ImagesbyCW as a Textured effects
Used Paint Effect Technique
Use Holga Effect
*Photo captured with my Nikon D7000 on June 2012 at Water Rock Knob overlook on the Blue Ridge Parkway
Angela from
Mommy Time Out
and I would like to thank you for joining us for another edition of
To participate in this blog hop you don't have to follow a bunch of rules. It's simple! Just link up your blog, twitter, or Facebook below (only one please).
It's so nice of you to come by & I hope you'll decide to make it a repeat visit each week to share in my musical memories (new or old) and my photo ops.
Wanna make me (or someone else) happy today? Then, leave a comment! I'll be hopping over to your little niche in Blogosphere soon!
I'm gladly participating in these weekly photo link ups...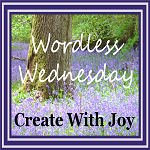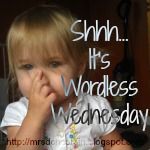 For more mid-week blog hop fun, you want to check out...