It's safe to say, my world is kinda
There are times when I am an
Years from now, I know this time -- your special time will be
for each of us. Despite the chaos you'll see I was
Because I was
Right up,
Thank you DS for the opportunity to do this for you!
1. How do handle being under pressure?
I do a lot of head banging. Well, not really. That would only add more hurt to injury. I do a lot of deep breathing and try to let go of the things that don't have to be done with few regrets. If the pressure I'm under is associated with a happy event like I'm facing at the moment, then I know everything I am doing will come together in the end and I'll be efforts will be rewarded.
2. Once the pressure is lifted, what do you want to do most?
The first thing I want to do is have a long unwinding period, usually an entire weekend to do nothing, but relax. That's what I'm going to do come Saturday night May 26th. You can bet your last dollar there the odds are in favor of a no-show in Blogville come Monday morning, too. lol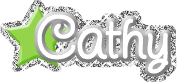 *~*~*~*~*~*~*~*~*~*~*~*~*~*~*~*~*~*~*~*~*~*~*~*~*~*~*~*
Ebates referal programs:
Refer 10, get an extra $100.
Refer 25, get an extra $250.
Refer 50, get an extra $500 or an iPad2.
Attention Bloggers: Earn up to $5000!!!
Click my Ebates button below and join me!