Photo borrowed from calgarybeacon.com. Thanks!
Welcome to

Monday's Music Moves Me

with our head conductor...
I love rockin' on Mondays! I just love it when we can share the tunes rolling around inside our noggins, don't you? There's always a lot of music locked away just screaming to get out.
This week's theme is

"

One Hit Wonders

"

suggested by hkgk gang" or
"

Grandma's Favorites

" suggested by Stacey Merrill
.
This song was listed #73, as Billboard's Greatest Song of All Times from 1976...
The hit movie, Staying Alive, pushed this song to the billboard hits as number 10 in 1983...

From 1985, The Bold and the Beautiful soap star, Jack Wagner hit #2 with....
In 1986, this song became an international hit on the billboard hits at #5 on the list...
Being a Rodney Dangerfield fan-of-sorts, I couldn't resist including this in the mix from 1983...
I don't know what my grandma's favorite song was. The early 40s she would have been a teenager, I would imagine her enjoying something like this this #13 top hit of the decade..

.
"How do I get on board of this Love Train?"
Admission to ride is totally doable for anyone. Are you ready to rock n' roll with all the other passengers? Then here's what you do....
Go to youtube insert your music video of choice.

Grab the "Monday's Music Moves Me" Button.

Sign the linky, follow Marie & her co-conductors, grab their blog buttons, & leave a comment letting them know you're a new follower.

Shake your bootie with your fellow rockin' bloggers on the linky (below) or invite some of your rocker blogger buds to join us

.
Are you ready to get dancing this week? Then, link your 4M blog post URL below to join the party and then boogie across the net to visit to dance with all the others on the Love Train today.
Don't forget to visit our spotlight dancers listed in #1 & 2 slots on the linky line-up!
Thanks for hosting, Marie!
Do you have that good ole fashion dance fever? Then, continue the party with...

Come join Music Monday and share your songs with us. Rules are simple. Leave
ONLY
the
ACTUAL LINK POST
here and grab the code below and place it at your blog entry. You can grab this code at
LadyJava's Lounge
Please note these links are
STRICTLY
for Music Monday participants only. All others will be deleted without prejudice.
PS: Because of spamming purposes, the linky will be closed on Thursday of each week at midnight, Malaysian Time. Thank you!
What music is moving you?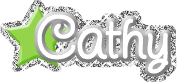 *~*~*~*~*~*~*~*~*~*~*~*~*~*~*~*~*~*~*~*~*~*~*~*~*~*
Ebates referral programs:
Refer 10, get an extra $100.
Refer 25, get an extra $250.
Refer 50, get an extra $500 or an iPad2.
Attention Bloggers: Earn up to $5000!!!
Click my Ebates button below and join me!