Photo borrowed from calgarybeacon.com. Thanks!
Welcome to

Monday's Music Moves Me!
Head conductor is Marie from
Xmas Dolly
.

Making sure the passagers aboard the Love Train are happy co-conductors:
The Shewbridges of Central, Florida

,
JAmericanSpice
, and
Stacy Uncorked
are helping out
! This month, yours truly has been named honorary co-conductor. Whoo-hoo!
I love rockin' on Mondays! I just love it when we can share the tunes rolling around inside our noggins, don't you? There's always a lot of music locked away just screaming to get out.
This week's theme is "Freebie".
As duly noted this is your chance to pull out any of your favorites you want. I got to thinking about how Marie, our lovely head conductor, on the Love Train really wants to grow Monday's Music Moves Me. So, I'm asking for a little...
"What can I do?"
I'm glad you asked. It's simple, just join the fun. If you don't have time to join in on the groovy fun today, which is sure to get you up on your feet booging, then tweet about this meme. I always find, I get by...
Are you getting pumped up? Do you feel the excitement? This is what Monday's Music Moves Me does to me, ...
Can

you
you feel it? Oh, Lardy I do and ya better call the doctor cause I've got the
What's that? You wanna know how to get on board of this Love Train?
Admission to ride this train is totally free! Are you ready to rock n' roll with all the other passengers? Then here's what you do....
Go to YouTube insert your music video of choice.

Sign the linky, follow Marie & her co-conductors, grab their blog buttons, & leave a comment letting them know you're a new follower.

Shake your bootie with your fellow rockin' bloggers on the linky (below) or invite some of your rocker blogger buds to join us.
Are you ready to get dancing this week? Then, link your 4M blog post URL below to join the party and then boogie across the net to visit to dance with all the others on the Love Train today. Don't forget to visit our spotlight dancers listed in #1 & 2 slots on the linky line-up!
Thanks for hosting, Marie!
Do you have that good ole fashion dance fever? Then, continue the party with...
What music is moving you?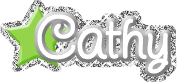 *~*~*~*~*~*~*~*~*~*~*~*~*~*~*~*~*~*~*~*~*~*~*~*~*~*~*~*
Ebates referral programs:
Refer 10, get an extra $100.
Refer 25, get an extra $250.
Refer 50, get an extra $500 or an iPad2.
Attention Bloggers: Earn up to $5000!!!
Click my Ebates button below and join me!