Twitter seems like such a big deal. I mean, people look at you strange if you don't tweet. I have a Twitter account. I tweet on occasions about my posts or retweet someone else's posts. That's it. Tweets aren't pushed to my phone unless someone mentions me.
Here lately, I began questioning what use is my Twitter account serving. The bottom line is, is Twitter helping me? Eh, I don't know. Do you Tweet? How is it working for you?
Since I brought up the subject on Twitter, I would like for you to do me one favor. I've been playing Monday's Music Moves Me for quite some time. Marie from Xmas Dolly is hostess of this weekly meme. She really wants to boost awareness and participants of this get-to-your-feet & dance hop . If you'll be a sweetheart, then can you click Help, I've Gotta Boogie Fever! and tweet about this to all of your bloggy friends?
Photo editing

is one of my newest hobbies. I like repairing old pictures. We have Corel Photo Shop and Adobe Photo Elements. One is easier to work on certain applications than the other, but for the life of me I can't understand why both programs don't have the same features. I need both programs to do what I want. What's your thoughts about photo editing software? Do you own your own or do you use online photo editing? What frustrates you most about using these types of programs?
Sunday was my brother's birthday. He would have been 46. I can't help, but remember special days associated with him. Why, I can't keep myself from jotting his name down on my calendar every year. Do you ever stop looking at the calendar when someone you love has passed away? Part of me is afraid, I'll forget. I guess this is why I refuse to not keep him included in my life in this small way. Does that sound crazy?
Blogger

introduced a new editing layout several months ago. They called it an upgrade. An upgrade is supposed to be an improvement, right? To be honest, I don't think it's as good as it was before the "upgrade". The program acts sluggish now. Are you experiencing any problems with the Blogger upgrade?
The weather has been so unusual, unusually warm this spring. This is the first April I've worn my shorts. Normally, it's a bit too cool on my legs to even think about wearing shorts. We have been running our AC because it get too hot in the house as the day stretches into the afternoon. What do you think the weather will be like this summer? My fear is it'll be suffocatingly hot, but it may surprise us all and instead it'll be an unusually wet, cool summer.
The light at the end of the tunnel

is getting closer and brighter. I am speaking of our final mortgage payment is insight. By mid-June our last payment will be sent in and this house will be ours for good. What I find really interesting is, my deep desire to move into another place - my dream home with a couple of dozen or more acres of land! Life is meant to be enjoyed, and that's precisely what I'm going to do.
Laughter is the best medicine

you can never get enough of. This morning, my long-time, west coast friend sent this to me. It made me smile. Allow me to bring you a few laughs (despite the many truths in this parody) to your day, too.
For more random Tuesday musings or simply to have some fun visiting a friend over a cup of coffee, then hop with me. First up, let's join
...
Next, I'm hooking up with Les for my
and finally, I am hooking up with hostesses Impulsive Addict & Shawn in....
Take a few minutes to enjoy a cup of coffee with your bloggy friends, as you enjoy some random reflections, considerations, or broodings. While you're at it, join in on the fun - create your own post and link up! Have a terrific Tuesday!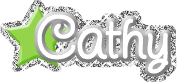 *~*~*~*~*~*~*~*~*~*~*~*~*~*~*~*~*~*~*~*~*~*~*~*~*~*~*~*
Ebates referal programs:
Refer 10, get an extra $100.
Refer 25, get an extra $250.
Refer 50, get an extra $500 or an iPad2.
Attention Bloggers: Earn up to $5000!!!
Click my Ebates button below and join me!