Come by next week and join the
Monday's Music Moves Me
.
We'll be show casing our favorite commericals past and present.
Enjoy the weekend, I am!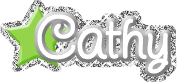 *~*~*~*~*~*~*~*~*~*~*~*~*~*~*~*~*~*~*~*~*~*~*~*~*~*~*~*
Ebates referal programs:
Refer 10, get an extra $100.
Refer 25, get an extra $250.
Refer 50, get an extra $500 or an iPad2.
Attention Bloggers: Earn up to $5000!!!
Click my Ebates button below and join me!