Yesterday, as I read from my blog roll, I clicked on my friend's link. She had written a beautiful, thought-provoking poem about how we shouldn't be so quick to judge others. This is a common mistake each of us are guilty of from time-to-time, and I'm no different.
Allow me to share with you these words....
Walk a Mile in My Shoes
(c) June 2011

Some people say…walk a mile in my shoes… before you judge me today
And before that walk you take in my shoes…please take a moment to pray

Before you reach out…to remove the small speck… that you see so clearly in
mine…Ask the Lord to help you… remove the big plank… that distorts your
vision sometimes

As you walk in my shoes, and the obstacles fall, across your path at every turn
Take a moment to pray for some grace in your day…use it as an opportunity to learn

Learn to be thankful for all that you have… and don't covet what I might
obtain For the grass is not greener on this side of the fence…and my life has
often held pain

If you jog… don't get blisters…cuz my shoes are quite small, and I can't afford
to buy new You may wish that you had not walked in my shoes at all…but the
ones that fit better on you

And if I'd turn it around, it might just be found, that your shoes would be hard
to fit too So the mile that we walk, let's take time for a talk, and be friends
and decide what to do

Life is harder than it seems… and we all lose our dreams… and a shoulder to
lean on is nice So next time you hear, "walk a mile in my shoes"…may I give
you a little advice?

Have compassion and care…take the time just to share, and to listen to what
others say But first and foremost…don't ever boast…there's plenty more trials
on the way

Yes, we all need to care…when we see such despair and we need to help
where we can There once was a King who walked under a cross…
shouldering that burden for man

He took our place upon that old rugged cross as He hung there in sorrow
and pain Yes He died in our place for our sins and disgrace so that we could
be free from the shame

Talk about walking a mile in our shoes…He forged on to Golgotha for me
And for us He endured all the things that He heard as they mocked Him as
He hung on that tree

What a blessing it is that He walked in our shoes to the death that we all
so deserved From now on I will talk of that life giving walk…and try not to
be so reserved

Lord…may I walk in their shoes… and give them Good News… that you
lovingly gave to me And like you… may I give of myself everyday…to all
the burdened people I see!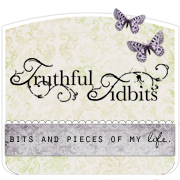 Each Thursday, I participate in Amanda's weekly meme, if you wish to play along, then click her button to the left to be directed to her site. This is a fun way to gain a bit of insight on one another.
My T2Q are inspired by Linda's poem.
1. When was the last time you made an assumption about another person - good or bad?
This is really difficult for me to say. I mean all of my time is spent at home. For me, I can't draw the same comparison with peoples' affairs like I could when I worked, but I know too many times, I've jumped to the wrong conclusion regarding my children. You know, one things look a certain way and it's not that way at all, but I don't find out the truth until I play 20 questions. I shouldn't be so quick to cast that first stone.(John 8:7)

2. Do you ever wish you could change shoes with another person for a day? If so, who would it be with?
This may sound totally odd, but I cannot think of a single person who I would be interested in switching places with, even for a day. I realize the elite in our society has problems like the rest of us. In fact, I dare say in many cases their situations are more difficult than what we have going on in our own life. Money...fame, yeah it's nice sounding, but prefer my quiet, less complicated life over a high profile, stress induced chaos.
In closing one thing comes to mind when I think of walking in someone elses' shoes. Can you imagine what it must have been like for Mary, the mother of Jesus? The stares and talk must have been horrible, yet there is no record in the Bible of Mary being anything other than being honored and humbled by God's calling.
I stumbled upon this song, and while it's not quite studio quality I do like the lyrics a lot. I hope you enjoy it, too.
Cast The First Stone
by
Porter Mayberry